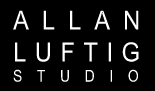 My next venture was working on staff for Henry Sandbank Studio. This was a change for me because Henry was a still life photographer, also one of the top people and he was just starting his venture into commercials and film.
Naturally with my strength in shooting people, this was a great opportunity to become disciplined in the demands of still life and the attention to details, which is so important to a photographer.

After working on staff, it was time to freelance for some of the best shooters in New York- Eric Meola, Hal Davis and corporate photographer Bob Colton, to name a few. I was now thoroughly prepared to go out on my own.
Now the fun part, how do you get work? I pounded the pavement, met people (back then, art directors would actually see you) did promotions, had a few reps along the way and called people constantly. (something I still do). What I learned from all these years is basic. Solve people's problems, do a great job, have fun and serve a great lunch!